Più avanti grazie alla visualizzazione in 3D.
Voxler è l'innovativo software per la visualizzazione 3D dei dati!

Voxler importa i dati da moltissime fonti e crea dei magnifici grafici 3D che permettono di visualizzare le relazioni nascoste tra i set di dati. È possibile poi esportare i grafici salvandoli nei più comuni formati. Le funzioni di stampa sono gestite da un box di dialogo con un'anteprima di stampa molto utile quando i grafici da stampare si estendono su più pagine.
Voxler è dotato di una moderna interfaccia utente con finestre e barre degli strumenti posizionabili a piacere. La finestra di dialogo visualizza le connessioni tra i dati e l'output e evidenzia la lista dei settagli specificati per ciascun modulo.

Il software è adatto per tutti gli scienziati e i professionisti che vogliono visualizzare al meglio i propri dati 3D: geologi, meteorologi, biologi, medici, ingegneri, sismologi, biotecnologi, studiosi dell'ambiente, ecc.
Adalta è Rivenditore Ufficiale e Importatore Diretto per l'Italia di Golden Voxler. Richiesta quotazione…
---
A cosa serve Voxler?
Visualizzare i dati
Modellare i dati con una chiarezza impressionante in ogni dimensione. Con gli ampi strumenti di modellazione 3D di Voxler, è facile visualizzare dati multicomponente per modelli geologici e geofisici, pennacchi di contaminazione, nuvole di punti LiDAR, modelli di pozzi o modelli di depositi di corpi minerari. Distinguete le aree di interesse, evidenziate le informazioni importanti e comunicate facilmente le vostre nuove conoscenze alle parti interessate in tre dimensioni.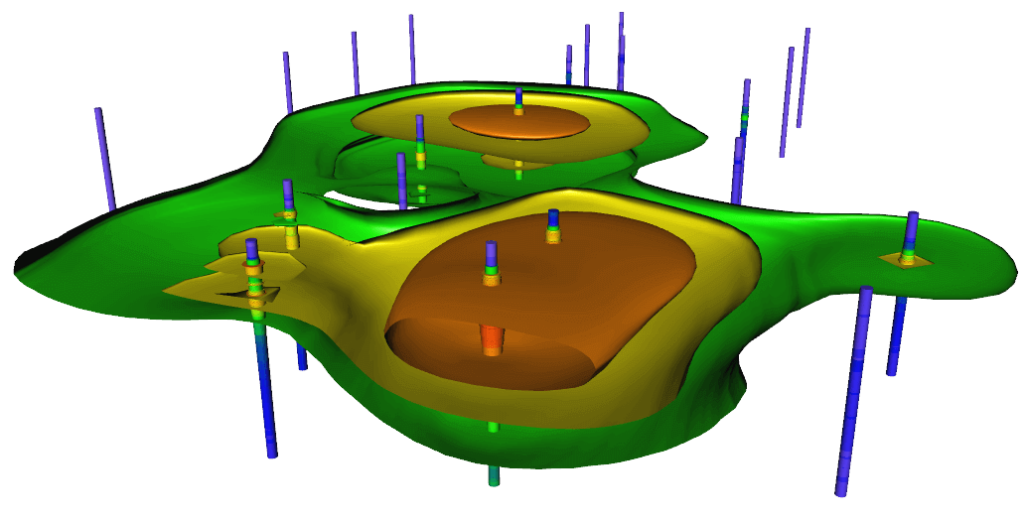 Analizzare i dati
Esplorate le profondità dei vostri dati. Una ricchezza di informazioni a portata di mano che aspetta di essere scoperta. Visualizzate il vostro modello Voxler da qualsiasi angolazione per individuare anomalie e discernere modelli e tendenze. Utilizzate gli ampi strumenti di analisi di Voxler per scoprire nuove opportunità di business per voi e per i vostri clienti. Scoprite il valore dei vostri dati con Voxler.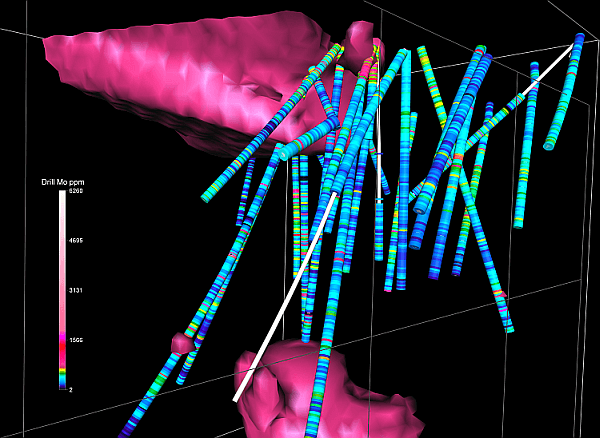 Comunicare i risultati
Comunicate i vostri risultati con sicurezza e facilità. Le potenti capacità di modellazione di Voxler facilitano la comprensione completa e approfondita dei dati, indipendentemente dalla loro complessità. Con Voxler potete comunicare chiaramente il vostro messaggio a clienti, stakeholder e colleghi.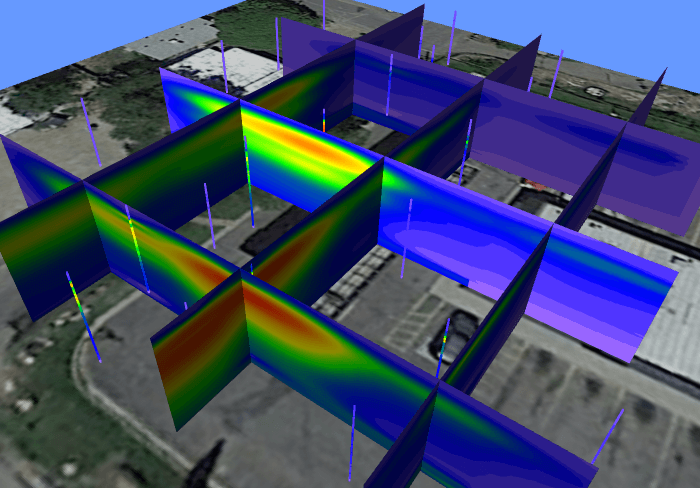 Soluzione affidabile
Voxler è una soluzione affidabile per molti scienziati e ingegneri in tutto il mondo. Provate voi stessi Voxler e scoprite perché così tante persone si affidano a Voxler per la visualizzazione di dati.
Chi dovrebbe utilizzare Voxler
Professionisti in ambito ambientale che analizzano i siti di contaminazione delle acque sotterranee e del suolo
Geoscienziati che studiano i dati sismici e microsismici in 3D
Professionisti GIS che necessitano di visualizzare i dati in un vero spazio 3D
Geotecnici che modellano i dati CPT o GPR
Meteorologi che compilano studi atmosferici
Biologi che effettuano campionamenti di organismi
Oceanologi che valutano la temperatura dell'acqua, i contaminanti e i rilevamenti di salinità
Sismologi che si occupano di Seismic Velocity Model
Chiunque visualizzi la distribuzione di dati 3D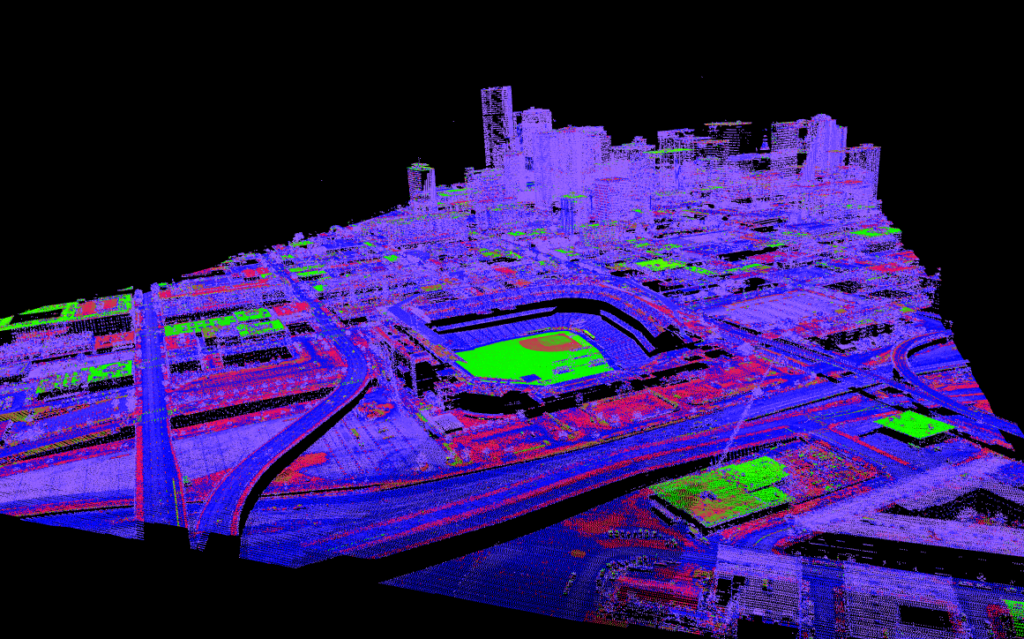 ---
Caratteristiche generali di Voxler
Creare modelli 3D
Migliorate la comprensione dei dati tridimensionali. Voxler trasforma i vostri dati in modelli completi che facilitano il processo decisionale e comunicano informazioni chiave a stakeholder e clienti. Con Voxler avrete la certezza che i vostri dati siano rappresentati in modo accurato.
Voxler 3D Models
Borehole (well), straight or deviated
Surface
Point cloud
LiDAR
Contour
Block
Streamline
Vector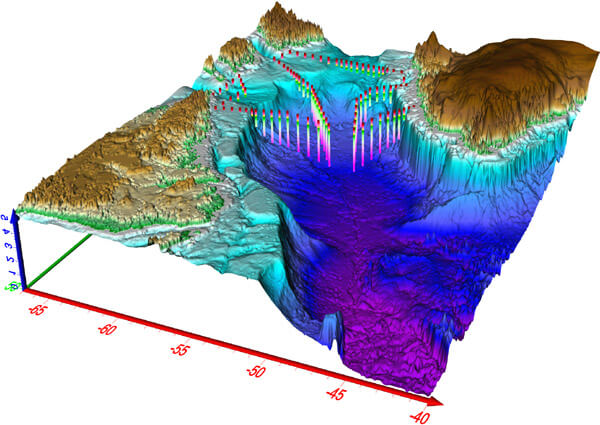 Migliorare i modelli
Presentate i vostri dati al meglio con le numerose opzioni di personalizzazione di Voxler. Controllate ogni aspetto del vostro modello fin nei minimi dettagli, in modo da poter trasmettere idee complesse in modo facile da capire.
Voxler Customization Options
Titles, axes, scale bars
Legends, profiles, cross sections
Edit all axis parameters, include multiple axes
Combine multiple models
Slice models at any angle
Insert clip planes and bounding boxes
Full control over opacity, lighting, and texture options
Edit text, line, fill and symbol properties
Add text, polylines, polygons, symbols, and spline polylines
Include georeferenced images
Many more…
Grid Data con accuratezza
Abbiate la massima fiducia nell'accuratezza del vostro modello. Voxler produrrà un reticolo 3D uniforme a partire dai dati 3D regolarmente o irregolarmente spaziati. Approfondite i dettagli dei dati con calcoli metrici che includono statistiche sull'ordine dei dati (minimo, quartile inferiore, mediana, quartile superiore, massimo, intervallo, intervallo medio, intervallo interquartile), statistiche sui momenti (media, deviazione standard, varianza, coefficiente di variazione, somma), altre statistiche (radice quadrata media, deviazione assoluta mediana) e statistiche sulla posizione (conteggio, densità, distanza più vicina, distanza più lontana, distanza mediana, distanza media).
Voxler Interpolation Features
Gridding methods: Inverse Distance and Local Polynomial
Filter, exclude data
Perform mathematical operations on lattice
Transform, merge, resample lattice
Extract a subset or slice of lattice
Collaborazione sicura
Condividete rapidamente i modelli con stakeholder, clienti e colleghi. I modelli sono pronti per essere stampati in formati di alta qualità come PDF o TIFF, oppure per essere condivisi online esportandoli in formato PNG o SVG. È facile inserire i diagrammi in strumenti di presentazione come Microsoft Word o PowerPoint con un semplice copia e incolla, oppure, per una visione più dinamica, catturare un video con lo strumento video integrato di Voxler.
Flussi di lavoro semplificati
Eliminate le incertezze legate all'apprendimento di un nuovo programma. Con l'aiuto dell'interfaccia utente intuitiva di Voxler, è possibile creare rapidamente modelli e visualizzazioni di grande impatto.
Voxler User Interface Features
Single window to view, edit, and manipulate the data and models
Network manager to easily manage modules
Property manager for quick feature editing
Worksheet window to view or edit raw data
Dock or float all managers
Customize toolbar layout
Welcome dialog to get you started
Customize practically all aspects of the user interface to fit your needs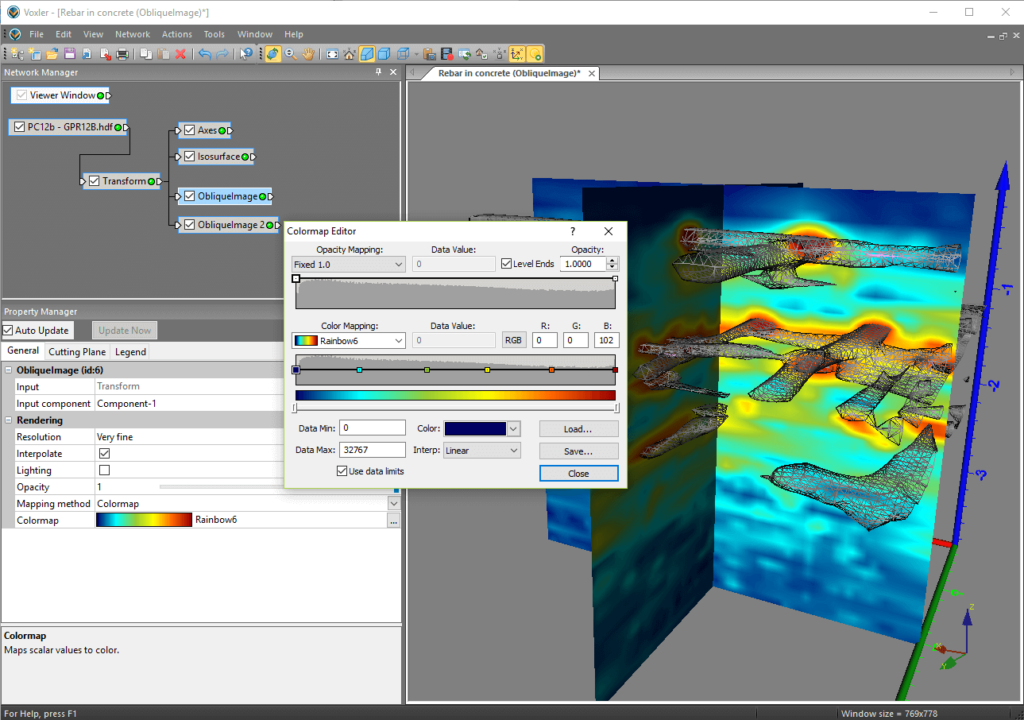 ---
Cosa c'è di nuovo in Voxler?
L'ultima versione di Voxler presenta numerose novità!
Le principali sono elencate di seguito.
A more complete list of the new features can be found here:
We have compiled a list of some of the top new features in Voxler. This list is only a small sampling of the new features added to Voxler.
Drape Vector Data over HeightFields
3D DXF Support
The new Worksheet Window
Reproject point data
LiDAR LAS Support
More user friendly, streamlined data import
New ScatterPlot enhancements
The User Interface is Now More Friendly
The new Welcome to Voxler dialog
Display SEGY files using geo-coordinates
Import ECW and SID Imagers at full resolution
Blanking Value Support in HeightFields
Display SEGY files using geo-coordinates
Drape Contours over HeightFields as a vector overlay
International Font Support
Drape GIS Data and Vector Maps over HeightFields
Drape vector data over HeightFields to create valuable overlays of GIS data and other vector maps that include point, line, or polygon data. Simply import any one of the supported vector file formats (BLN, BNA, DXF, E00, GSB, GSI, KML, KMZ, MIF, or SHP) and drag the connector to a HeightField module to overlay it on the 3D surface. Voxler offers vector overlay customizations, allowing full control of colors, line width, and opacity. All vector overlays are treated as true vectors, so zero pixilation occurs and the points, lines, and polygon borders look crisp and clean at an zoom level.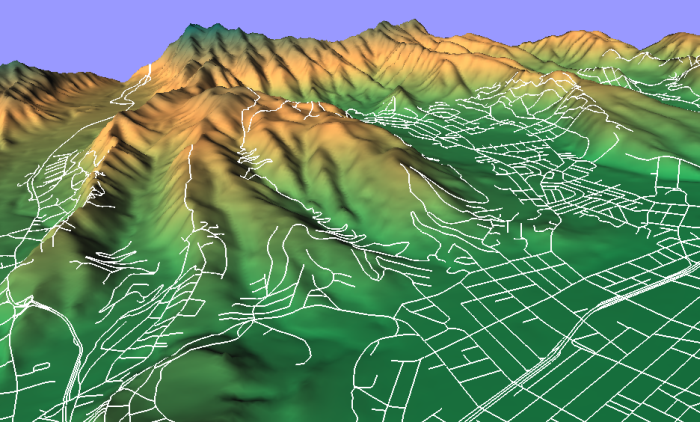 3D DXF Support is here!
You have waited long enough, 3D DXF support is finally available in Voxler 4!

3D DXF files contain a variety of entities and objects, most of which are supported in Voxler 4. The import entities that are supported in Voxler 4 are LINE, 3DLINE, POINT, POLYLINE (which includes the variations of 3D polygon mesh and polyface mesh), LWPOLYLINE, MESH, 3DFACE, and VERTEX. Once a DXF is imported into Voxler, the drawing style for these entities can be changed from shaded to lines (typically a wire mesh) to points. This flexibility provides customized control of the DXF rendering in Voxler 4.

All of these entities and objects can be exported from Voxler, with the exception of MESH and 3DFACE entities. Additionally, surface color mapping is retained in the entities when exporting to 3D DXF, creating an almost exact replication of the resulting 3D DXF file.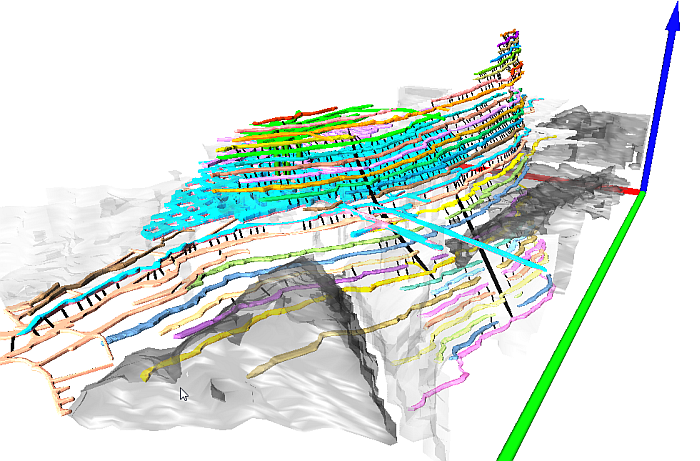 Take full control of your data with Voxler's new Worksheet window.
Taking control of your data has never been easier in Voxler with the addition of a full-functioning worksheet window. All point data that has been imported into Voxler 4 can be "hot-edited" in the new worksheet and the edits will be instantly applied to the model in the Viewer window. This "hot-editing" capability allows you to edit the XYZ coordinates, labels, well trace information, and component values and have the model update as soon as the edits are made, transforming Voxler 4 into a great data QC tool.

The new worksheet also provides tools for formatting, statistics, data transformations, and coordinate conversions.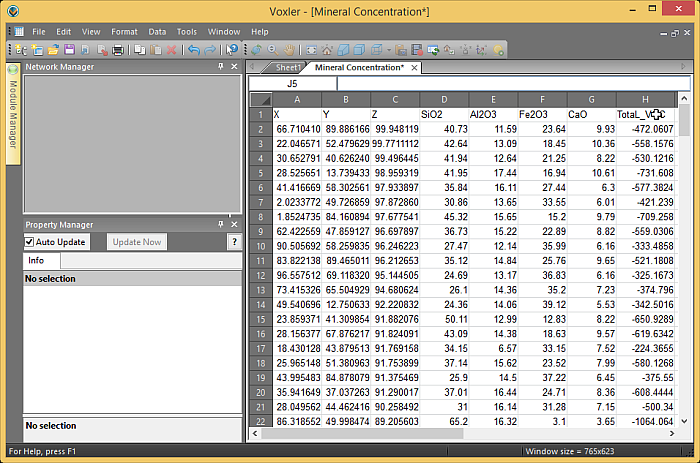 Reproject point data in the worksheet
Reprojecting point data to fit the current coordinates of your project is smooth and seamless with Voxler 4's new projections tools found in the worksheet. Point data can be imported and with a few mouse clicks, your data can be transformed using the coordinates of hundreds of well known, real world coordinate and projections systems. Voxler employs the most extensive and up-to-date coordinate and projection libraries on the market, so any system you can find will be supported and able to be converted.

This new tool allows you to search for known coordinate systems, modify the parameters of an existing system, and create new local coordinate systems.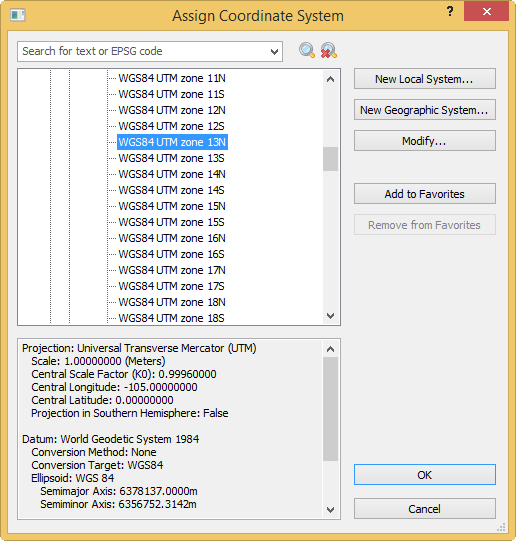 Import LiDAR LAS Files
LAS files containing post-processed LiDAR data can now be imported into Voxler 4. Multiple filters are available at the time of import that aid in extracting the desired data from LAS files. LAS using any of the ASPRS LiDAR classification codes (unclassified, Ground, Low Vegetation, High Vegetation, etc) can be used to filter points based on the classification codes at the time of import. Spatial filtering is available at the time of import, which can be used to reduce the extent of large LiDAR datasets. Sample filtering is also available at the time of import that can down sample LAS files if necessary. All of these fitlering options can be used in conjunction with one another, making Voxler 4 a powerful LiDAR tool.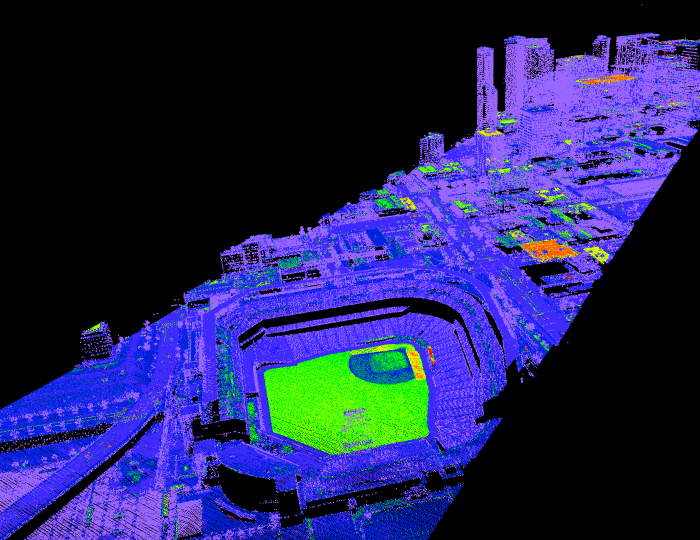 User Friendly, Streamlined Data Import Process
The data import process has been completely overhauled in Voxler 4; allowing for all coordinates, components, well trace information, and label columns to be set in the Property Manager. All column headings are preserved through the import process and displayed throughout the Property Manager; increasing the usability of large datasets where tracking and setting specific columns is now seamless. Any column assignments can be changed on the fly, so there is no need to re-import data to change component or coordinate columns.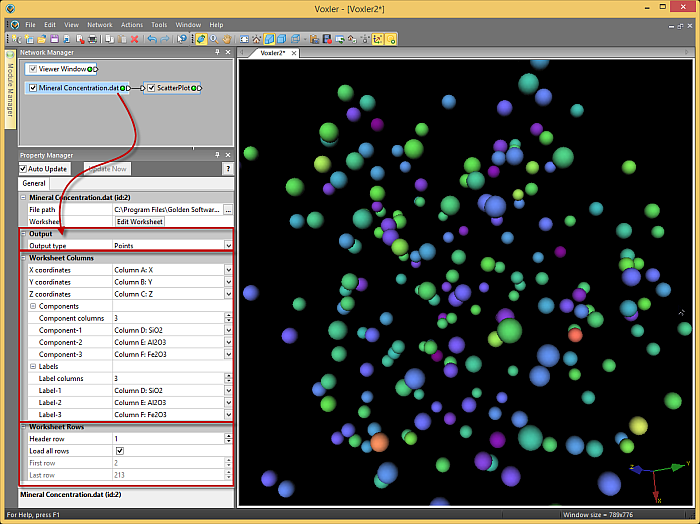 New ScatterPlot Enhancements
The ScatterPlot module has been completely overhauled in Voxler 4. Many enhancements have been added including the addition of a new 3D symbol set, the ability to classify or bin data to create a classed ScatterPlot, label density controls, and the ability to color map RGB values from the source data to the individual ScatterPlot points.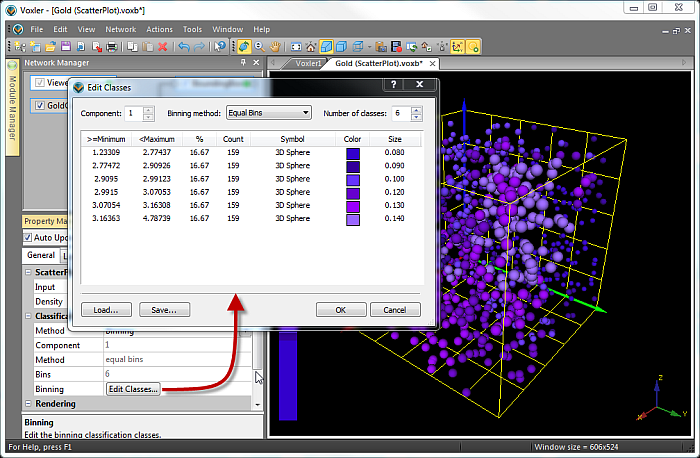 The User Interface is Now More Friendly
Find commands more easily than before with all commands having new, user-friendly easy-to-find icons. We have added new user interface color styles that personalize the appearance of Voxler's user interface. Open multiple Voxler project files and worksheets windows in the same instance with the new multiple tabbed document interface.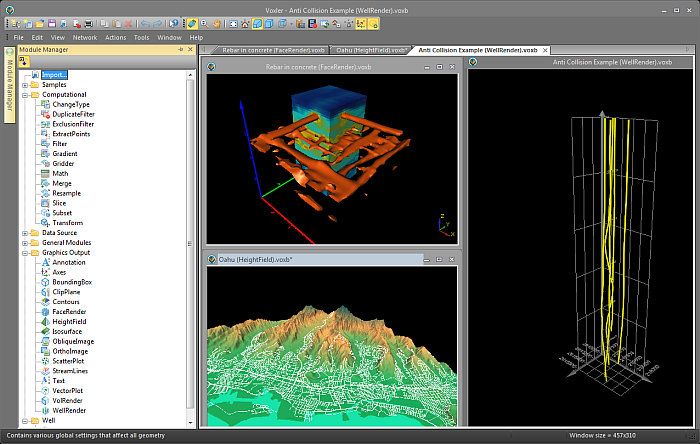 The New Welcome to Voxler Dialog
Hit the ground running with Voxler's new welcome dialog! Immediately create a new project or worksheet window, or open the Tutorial. Alternatively, select any of the project files in the Samples folder, the recent files list, or in your project folder and open them immediately. As long as a file was saved in Surfer 13 or higher, a preview of the SRF file is displayed when the file is selected. You no longer have to wonder what each file contains before opening it! A number of helpful pro-tips also pop-up on the dialog to increase your Voxler IQ.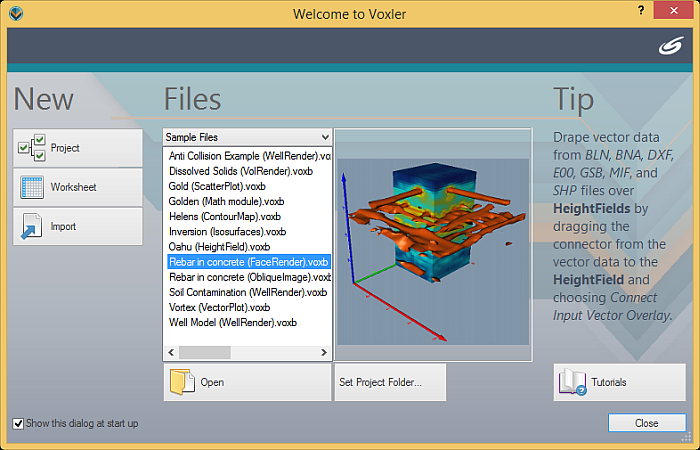 Display SEGY and SGY Data Using Real-World Coordinates
SEG-Y and SGY files now import using the X, Y, and Z coordinate information and locate in true 3D space within your project. Both 2D and 3D SEG-Y files are also now supported; which are easily imported using the overhauled SEG-Y import options. Importing SEG-Y into your project has never been this seamless.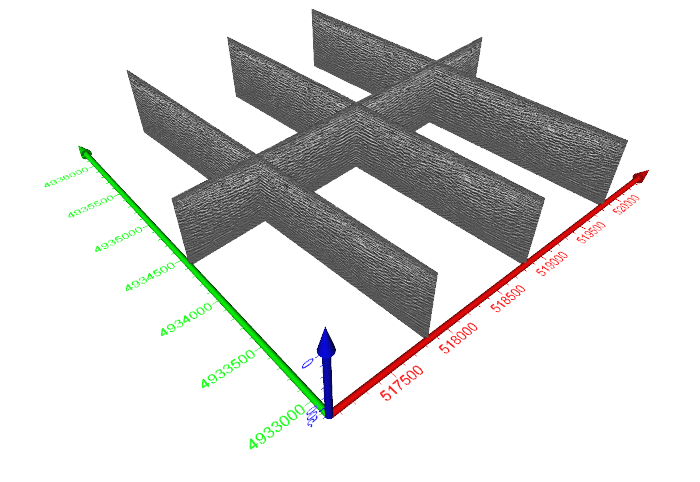 Import ECW and SID files without Resampling or Extract a Region
Managing large image files in ECW and SID formats is more powerful than ever. Keep the original full resolution of the image upon import! Alternatively, don't waste time importing areas and information you don't want. Choose to extract a portion of the file upon import.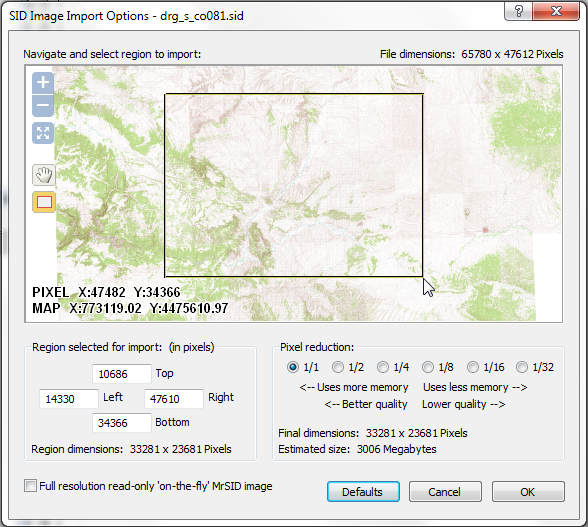 Drape Contours as a Vector Overlay on 3D Surfaces
Contours generated from Contours modules can now be used as the input for the new vector overlay feature. This addition allows contours generated from another lattice source or grid to be overlaid on a 3D surface. Multiple variables can now be displayed at the same time; for example geophysical property contours can be overlaid on a topography 3D surface to generate a more informative model.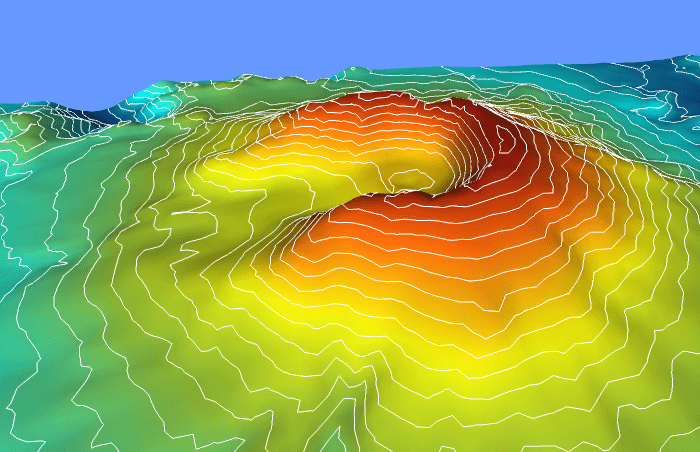 International font support
You've waited long enough. All aspects of Voxler now support international fonts and characters such as Chinese, Cyrillic, Arabic, Azerbaijani, Hungarian, and Hebrew! For example, you can set Text modules, Annotation modules, ScatterPlot labels, Legend labels, and WellRender labels to any language. Customize your project with language your audience will understand.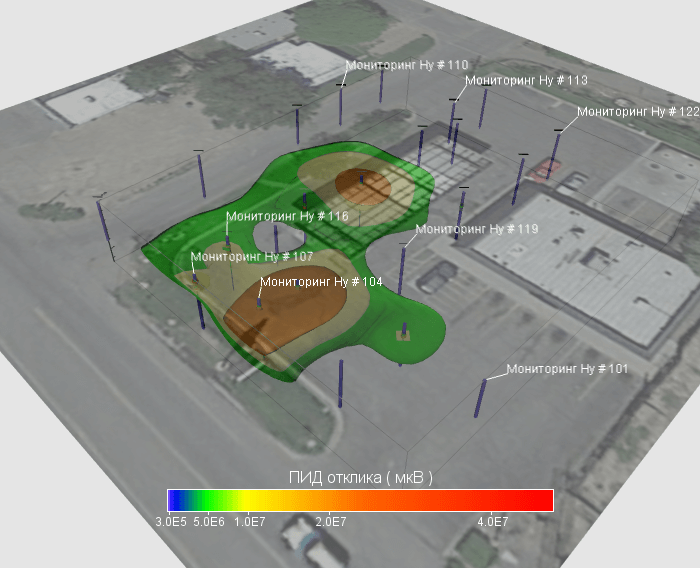 ---
Requisiti di sistema di Voxler
I requisiti di sistema di Voxler sono elencati di seguito.
Windows XP SP3 or higher, Vista SP3 or higher, 7, 8 (excluding RT), 10 or higher
32-bit and 64-bit operation system support
1024 x 768 or higher monitor resolution with minimum 16-bit color depth
At least 500 MB free hard disk space
At least 512 MB RAM
Video driver with OpenGL acceleration, highly recommended