Esplorate le profondità dei vostri dati.
Surfer è il software leader per la mappatura, la modellazione e l'analisi dati.
Permette di convertire i dati nei seguenti tipi di mappe: contour, 3D wireframe, vector, image, shaded relief, post, base.
La mappa può essere scelta tra quelle in archivio o creata miscelando gli elementi di diverse mappe; può essere poi personalizzata in tutti i suoi elementi al fine di arrivare al risultato desiderato.

Con Surfer la produzione di mappe di qualità è non è mai stata cosi veloce e semplice.
---
A cosa serve Surfer?
Visualizzare i dati
Avete lavorato sodo per raccogliere i vostri dati. Non accontentatevi di una visualizzazione di bassa qualità. Utilizzate gli ampi strumenti di modellazione di Surfer per visualizzare i vostri dati come meritano, mantenendo accuratezza e precisione. Con Surfer potete comunicare in modo chiaro le informazioni relative alla geologia, idrologia, all'ambiente, all'edilizia e altro ancora.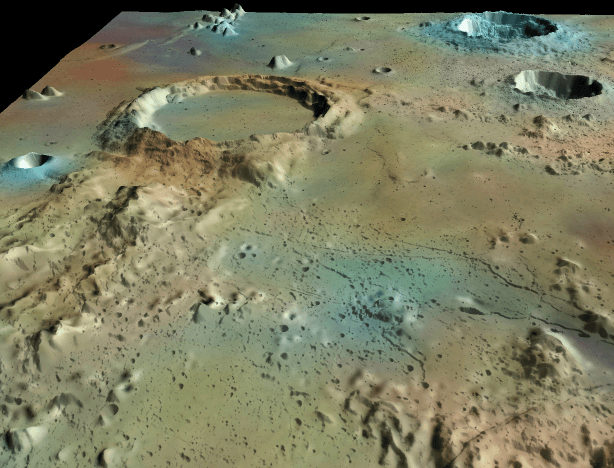 Analizzare i dati
Scoprite la profondità dei vostri dati con i numerosi strumenti di analisi di Surfer, creati appositamente per ingegneri, geologi e ricercatori. Regolate i parametri di interpolazione e grigliatura, valutate la continuità spaziale dei dati con i variogrammi, definite faglie e linee di discontinuità o eseguite calcoli sulla griglia come volumi, trasformazioni, smussamenti o filtri. Surfer trasforma rapidamente i dati in conoscenza.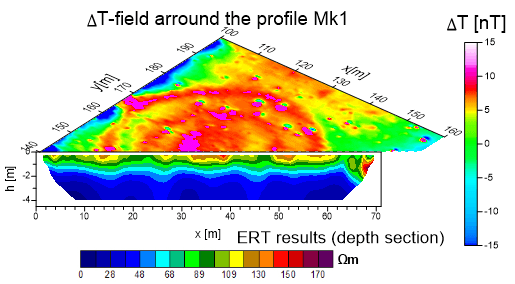 Comunicare i risultati
Comunicare con sicurezza i risultati ottenuti con fatica. Sia che si tratti di un project manager, di un relatore per una tesi o di un cliente, Surfer facilita una comprensione completa e approfondita dei dati per il pubblico della ricerca, dell'istruzione o dell'industria in generale.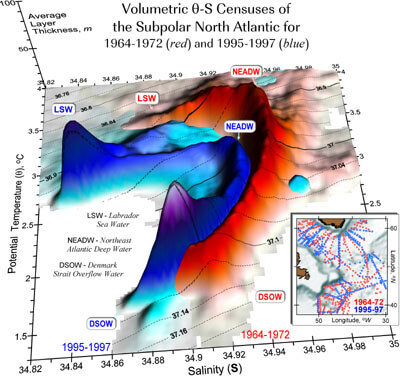 Affidabile dal 1983
Surfer ha resistito alle prove del tempo. Scoprite voi stessi perché migliaia di scienziati e ingegneri di tutto il mondo si affidano a Surfer per la visualizzazione dei loro dati.
Surfer viene utilizzato attivamente nei seguenti settori:
Agriculture
Archaeology
Construction
Education
Energy
Environmental
Exploration
Geophysical
Geotechnical
Geothermal
GIS
Government
Maritime
Military
Mining
Mudlogging
Oil & Gas
Renewable Energy
UAV / UAS
Utilities
Water Resources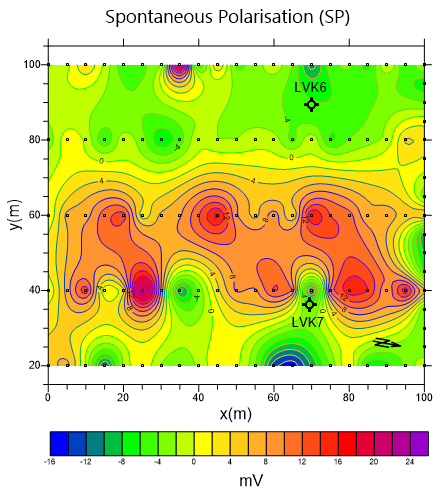 ---
Caratteristiche generali di Surfer
Creare mappe professionali
Comunicare facilmente dati spaziali semplici e complessi. Surfer vi offre gli strumenti per creare mappe di alta qualità per trasmettere chiaramente il vostro messaggio a colleghi, clienti e stakeholder.
Tipi di mappe disponibili in Surfer
Agriculture
Archaeology
Construction
Education
Energy
Environmental
Exploration
Geophysical
Geotechnical
Geothermal
GIS
Government
Maritime
Military
Modellare dati in modo multi-dimensionale
Che si tratti di progetti didattici, di ricerca o industriali, la visualizzazione dei dati nello spazio tridimensionale consente di ottenere una visione più approfondita. Il visualizzatore 3D di Surfer facilita la modellazione, l'analisi e la comprensione di tutti gli aspetti dei dati. Il passaggio tra le prospettive 2D e 3D di Surfer consente di scoprire tutti i modelli e le tendenze dei dati.
Ottenere una prospettiva a 360 gradi
Visualizzate dati di punti, polilinee 3D, poligoni 3D, polimeri 3D e superfici nello spazio 3D reale.
Visualizzare dati delle perforazioni come punti, intervalli e percorsi
Digitalizzare le posizioni dei punti e ottenere le coordinate XYZ
Ruotare la mappa
Camminare lungo la superficie
Regolare l'esagerazione verticale
Aggiungere gli assi X, Y o Z per ottenere un quadro di riferimento
Creare una barra di scala di colori
Annotare la posizione X, Y o Z del cursore nella barra di stato
Creare e registrare video di fly-through da condividere con gli altri
Esportazione del modello in un file 3D PDF o VRML
Esportare il modello in un file immagine, come JPG, TIF o PNG
Copiate la visualizzazione e incollatela in relazioni e presentazioni.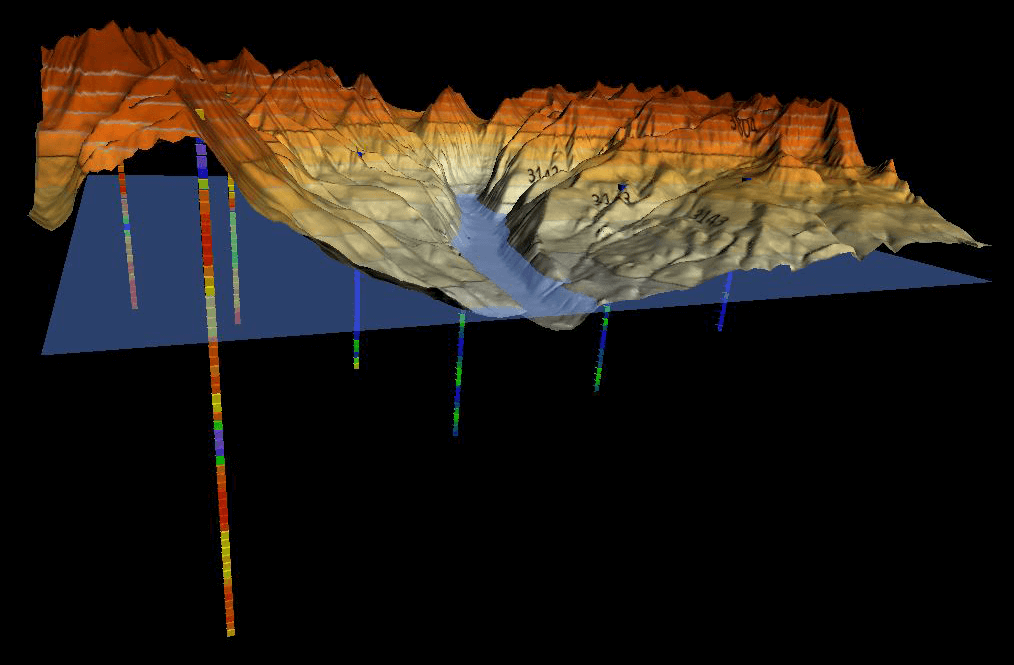 Nuvole di punti LiDAR
Il LiDAR è un metodo di raccolta dati sempre più diffuso e utilizzato in molti campi, tra cui l'archeologia, il rilevamento, il GIS e altri ancora. Utilizzate le ampie funzioni di elaborazione e visualizzazione LiDAR di Surfer per trarre vantaggio da tutto ciò che il LiDAR ha da offrire.
Caratteristiche della nuvola di punti di Surfer
Create a point cloud from multiple LAS/LAZ files
Assign color by elevation, intensity, return number, or classification
Select points interactively or by criteria
Remove, reclassify or crop to selected points
Create a grid from the point cloud or export to LAS/LAZ
Visualize all aspects of the data in the 3D view
Surfer's LAS/LAZ Filtering Options
Spatial filtering based on XY bounds or elevation data limits
Import every Nth point
Import only the desired Return type or Classification values
Import data with specified Source ID
Flag filters such as scan direction, edge of flight, or synthetic, key, and withheld points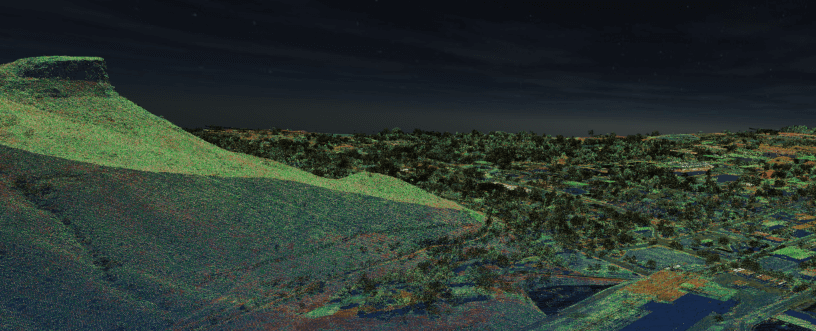 Flussi di lavoro semplificati
Sarete operativi in pochi minuti. L'interfaccia utente di Surfer è stata progettata per eliminare le incertezze legate all'apprendimento di un nuovo programma per gli utenti di qualsiasi settore, dall'idrologia all'edilizia. Abbiamo lavorato duramente per semplificare i flussi di lavoro in modo che non dobbiate farlo voi.
Caratteristiche dell'interfaccia utente di Surfer
Welcome dialog per iniziare
Map wizard per creare rapidamente mappe e modelli
Personalizzare la barra multifunzione e la barra degli strumenti di accesso rapido
Dock o float di tutte le finestre
Un'unica finestra per visualizzare, modificare e manipolare i dati e le mappe.
Finestra dei contenuti per gestire facilmente i livelli di mappe e modelli
Finestra delle proprietà per una rapida modifica delle caratteristiche
Finestra del foglio di lavoro per visualizzare o modificare i dati grezzi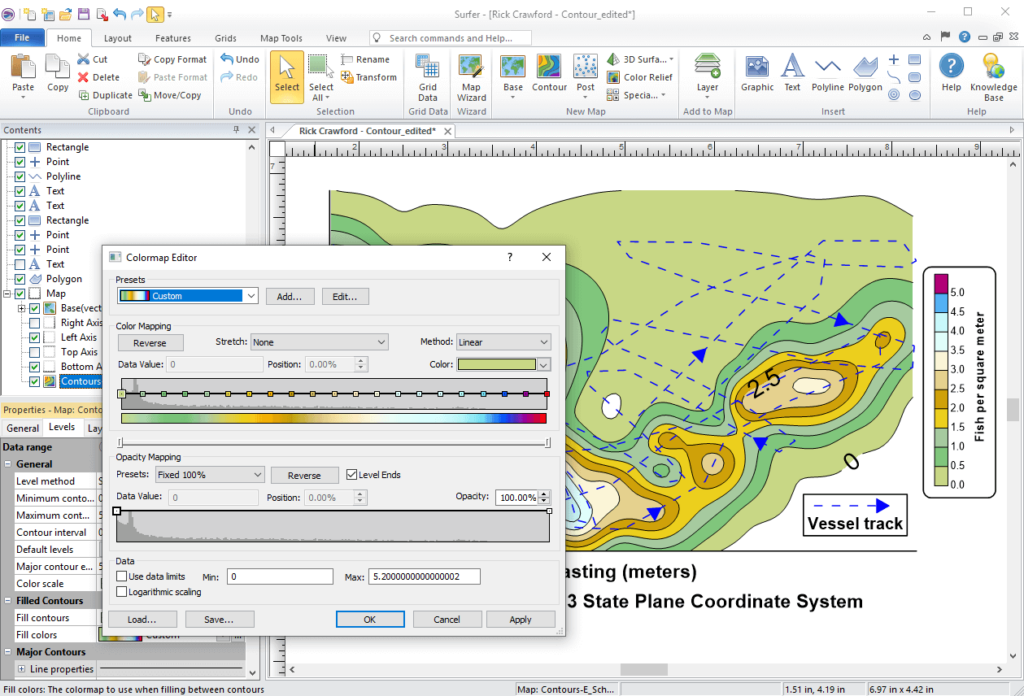 Migliorare mappe e modelli
Surfer offre gli strumenti per visualizzare e modellare tutti i tipi di dati, ma non si ferma qui. Le ampie opzioni di personalizzazione di Surfer consentono di trasmettere idee complesse in modo semplice e comprensibile, sia che si tratti di richiedere una sovvenzione, sia che si tratti di presentare una classe o di condividere le proprie scoperte con i colleghi del settore. Migliorate le vostre mappe e i vostri modelli con una serie di opzioni di personalizzazione.
Opzioni di personalizzazione di Surfer
Add legends, cross sections, magnifiers, scale bars, and multiple axes
Include headers and footers
Apply linear or logarithmic color scales
Adjust tilt, rotation, and field of view angle
Edit all axis parameters
Include graticule lines or another grid
Add legends, cross sections, magnifiers, scale bars, and multiple axes
Include headers and footers
Apply linear or logarithmic color scales
Adjust tilt, rotation, and field of view angle
Edit all axis parameters
Include graticule lines or another grid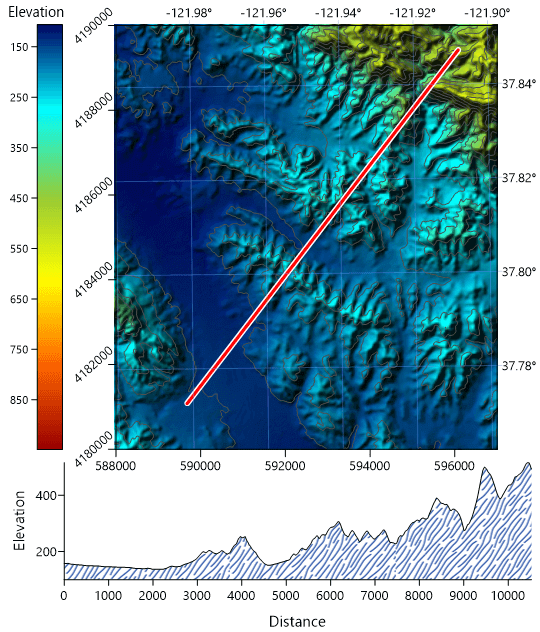 Controllo completo della griglia
Surfer offre un ampio controllo sui file di griglia. È possibile creare mappe isopache per la geologia strutturale, calcolare volumi per la gestione dell'inventario o derivati per l'analisi del terreno e persino creare modelli di idoneità del sito, il tutto con file di griglia. Ottenete una comprensione completa dei dati sottostanti.
Caratteristiche della griglia di Surfer
Directly edit the underlying grid data
Calculate volume and area of grids
Create isopach and isochore grids
Add, subtract, multiply, and divide grids
Perform custom mathematical functions on grids
Calculate differential and integral operations or Fourier and spectral analysis
Convert areas to nodata
Project grids from one coordinate system to another
Mosaic multiple grids together seamlessly
Transform, offset, rescale, rotate, or mirror grids
Filter grids with high- and low-pass filters
Extract smaller areas from a grid
Subtract the Z in the grid from the original Z
Calculate the volume and areas between contours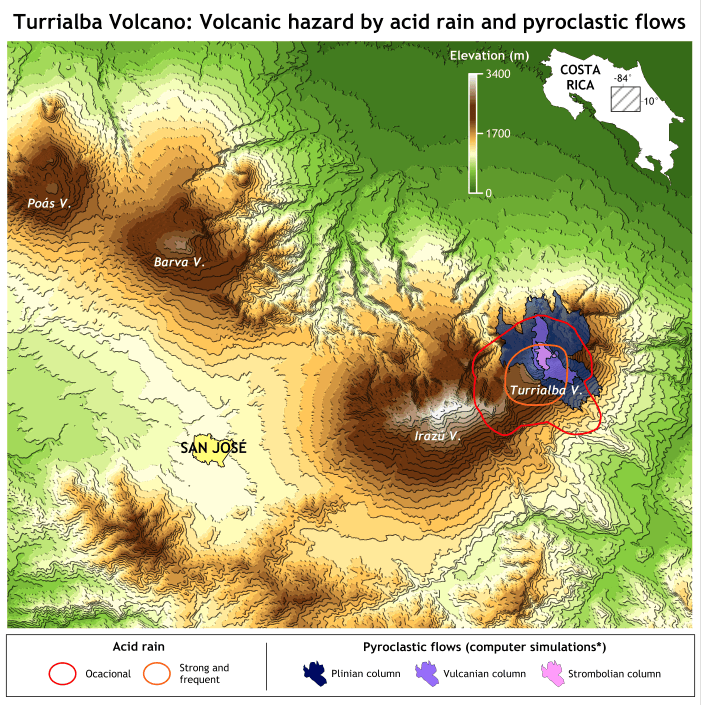 Modifica dei contorni
Modificate le curve di livello fino ai minimi dettagli. L'editor di griglie di Surfer consente di regolare rapidamente le linee di contorno modificando interattivamente il file di griglia sottostante. Spazzolate, deformate, levigate, spingete verso il basso o verso l'alto, cancellate i nodi della griglia e vedrete immediatamente le modifiche apportate alle vostre mappe basate sulla griglia.
Perform free-hand contour editing
Brush specific Z values across nodes
Smooth contours
Pull up or push down contours in specific areas
Warp contour lines
Erase parts of the contour map
Find the Z value at any XY point location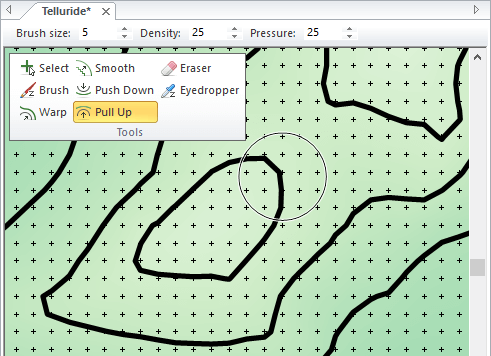 Griglia dei dati con accuratezza
La sicurezza dell'accuratezza del vostro modello è totale. Surfer offre numerosi metodi di interpolazione per grigliare i dati a spazi regolari o irregolari su una griglia o un raster, e ogni metodo di interpolazione offre un controllo completo sui parametri di griglia. Inoltre, con il gridding multithread non si perde tempo!
Surfer Gridding Methods
Kriging
CoKriging
Inverse Distance
Minimum Curvature
Natural Neighbor
Triangulation with Linear Interpolation
Nearest Neighbor
Local Polynomial
Polynomial Regression
Data Metrics
Radial Basis Function
Modified Shepard's Method
Moving Average
Surfer Interpolation Features
Variogram models
Anisotropy
Kriging with external drift
Faults and breaklines
Control over search neighborhood size, shape, and constraints
Data filtering
Automatic data statistics
Create grid files directly from contour polylines
Grid to convex hull
Duplicate handling
Cross validation
Control over output geometry and resolution
Limit or clamp z-values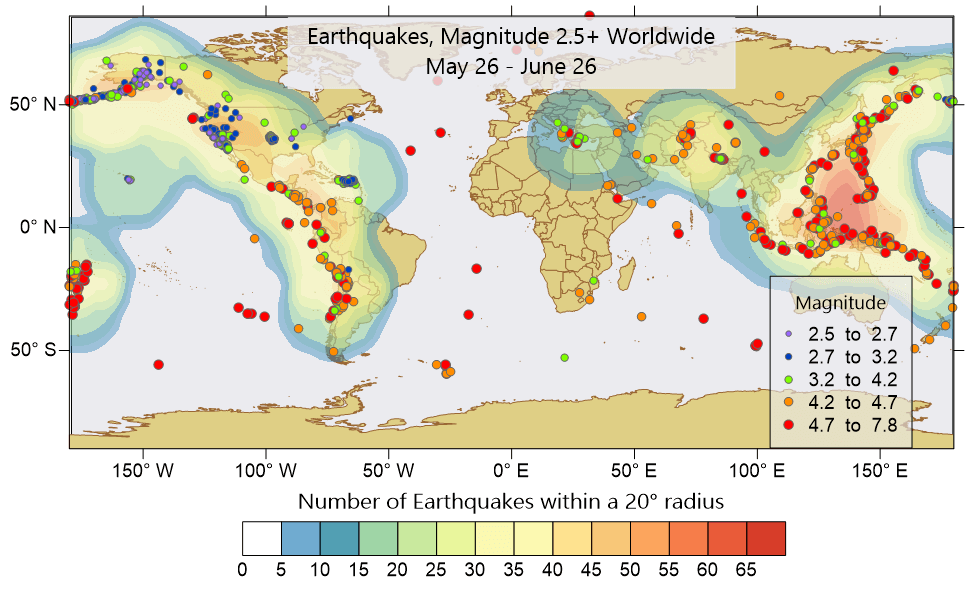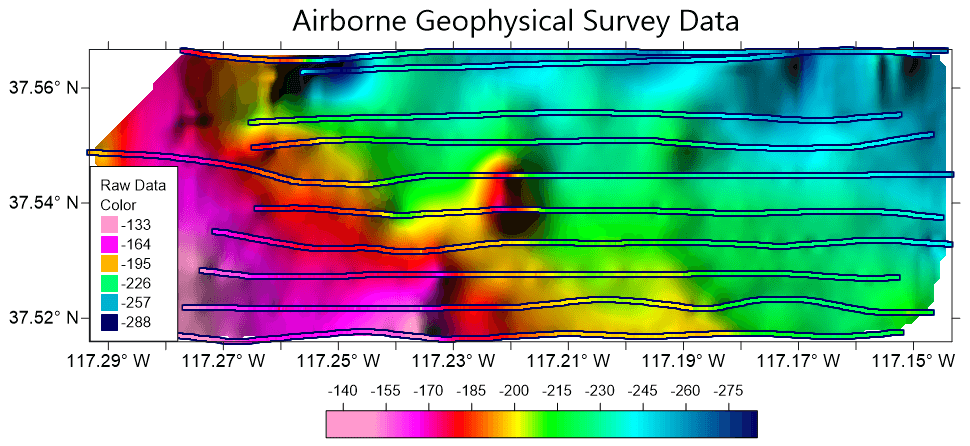 Prendere decisioni significative
Ottenete risposte alle vostre domande con gli strumenti di geoprocessing di Surfer. Elaborate i dati e analizzate le relazioni. Restringete le aree di interesse, evidenziate le intersezioni importanti o eseguite calcoli matematici sui dati sottostanti per prendere decisioni informate.
Surfer Geoprocessing Tools
View, create, edit and delete object attributes using the convenient Attribute Table
Calculate attribute values
Query objects based on attribute values
Perform Delaunay triangulation
Reshape, simplify, smooth polylines, polygons, and grids
Create polygons tightly around data points
Apply buffers around points, polylines, and polygons
Convert between polygons and polylines
Create polygons by combining existing polygons
Create points or polygons in intersecting areas
Connect or break polylines at specified locations
Combine and split islands
Georeference images
Crop images
Set a color in an image to be transparent
Surfer Symbology
Apply line, fill, and symbol properties based on attribute values
Display symbology in the legend
Select symbology based on unique values, unclassed colors and symbols, classed colors and symbols, and pie charts
Display proportions of various components with pie charts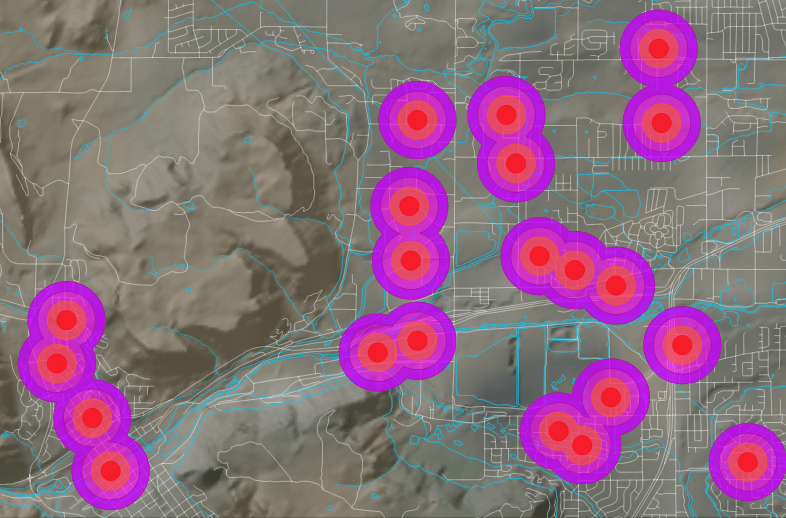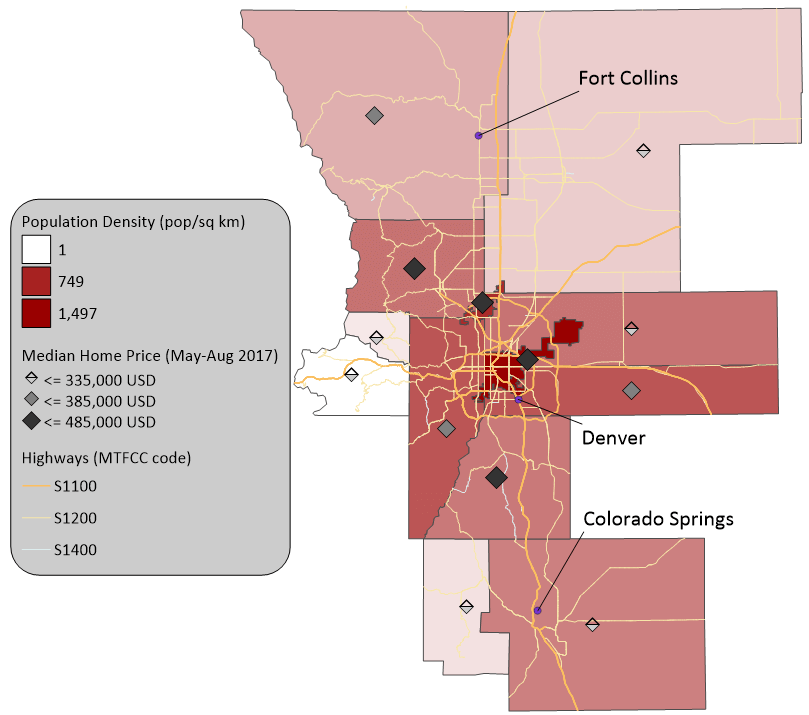 Accesso immediato ai dati online
Un'abbondanza di dati è a portata di mano e aspetta di essere visualizzata. Surfer consente di accedere immediatamente alle immagini aeree di tutto il mondo, alle immagini di Open Street Map, ai dati vettoriali di tutto il mondo e ai dati del terreno. Se avete i vostri server di dati preferiti o l'accesso a un server di dati privato, includete un link personalizzato a quella fonte per facilitarne l'accesso. Surfer semplifica l'accesso all'eccesso di dati online.
Supported server types:
Web mapping server (WMS)
Open Street Map server (OSM)
Web coverage server (WCS)
Web feature server (WFS)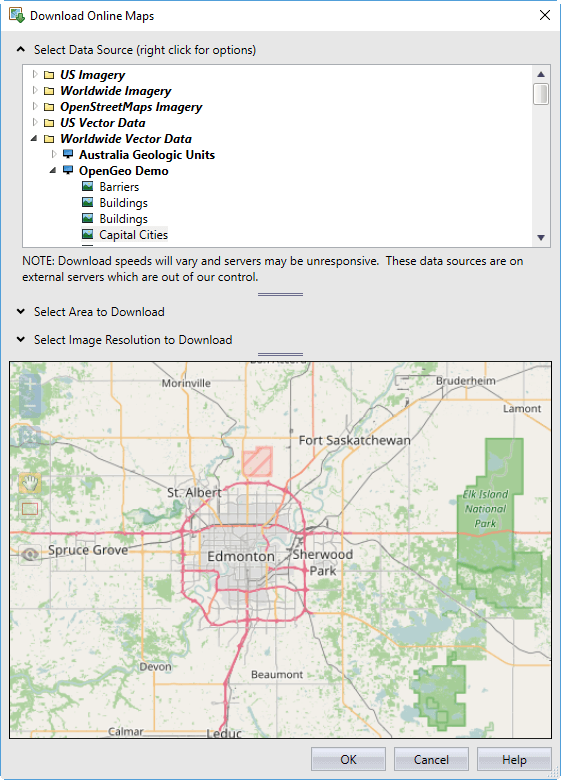 Lavorare senza problemi con tutti i sistemi di coordinate
Il vostro compito è trasformare i dati in visualizzazioni di valore. Il compito di Surfer è di rendervelo facile. Surfer gestisce senza sforzo dati non referenziati e dati proiettati in sistemi di coordinate diversi o multipli. È davvero così facile.
Surfer Coordinate System Features
Over 2500 predefined coordinate systems
Create custom coordinate systems
Search coordinate systems by name or EPSG number
Reproject coordinate systems
Over 80 ellipsoids
Over 45 predefined linear units
Create custom linear units
Add graticule or grid lines to view different coordinate systems on a map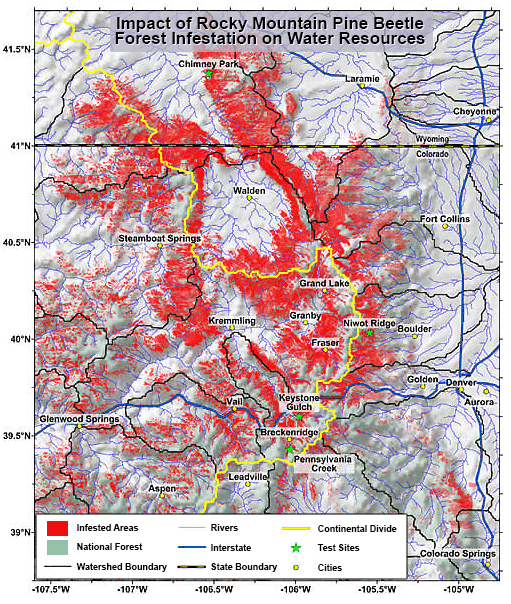 Collaborazione sicura
Condividete rapidamente il vostro lavoro con colleghi, stakeholder e clienti nei settori della geologia, dell'idrologia, dell'edilizia e non solo. I modelli di Surfer sono pronti per la pubblicazione cartacea grazie ai formati di esportazione di alta qualità come PDF, PDF 3D o TIF. In alternativa, potete condividere il vostro lavoro online con formati compatibili con il web come JPG o PNG. Se state preparando una presentazione, è sufficiente copiare e incollare la mappa o il modello in strumenti di presentazione come Microsoft PowerPoint o Microsoft Word.
"Work Smart, Not Hard" grazie all'automazione
Non perdete tempo a ripetere lo stesso processo. Create script per automatizzare attività ripetitive o ricorrenti. Surfer può essere richiamato da qualsiasi linguaggio di programmazione compatibile con l'automazione, come C, Python o Perl. Surfer viene fornito anche con Scripter, uno strumento di scripting integrato compatibile con Visual Basic.
Risparmiate tempo con l'automazione e risparmiate ancora di più esaminando l'ampia serie di script di esempio contenuti nel Surfer Automation Knowledge Base!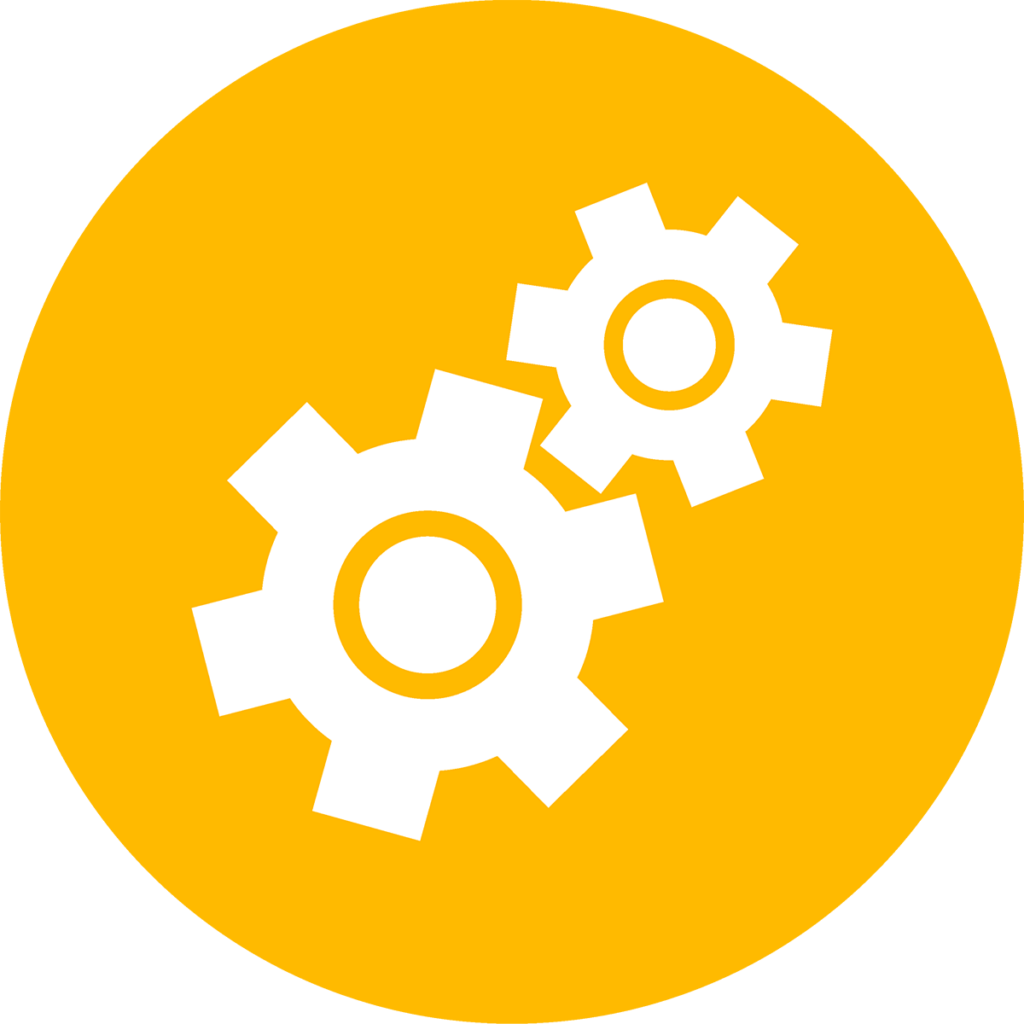 ---
Cosa c'è di nuovo in Surfer 23?
L'ultima versione di Surfer presenta numerose novità!
Le principali sono elencate di seguito.
A more complete list of the new features can be found here:
Top Features in Surfer's Latest Release
Improved 3D Surface Maps
New methods have been added to show the base on 3D surface layers. You can now select three different Z value settings to define to what Z value the base is shown. Previously, the base for the 3D surface layer filled the sides from the surface down to the minimum Z value of the grid file. Now you can select to show the base from the surface down to the minimum Z value in the map, to the minimum Z value in the grid, or to any Z value that you specify.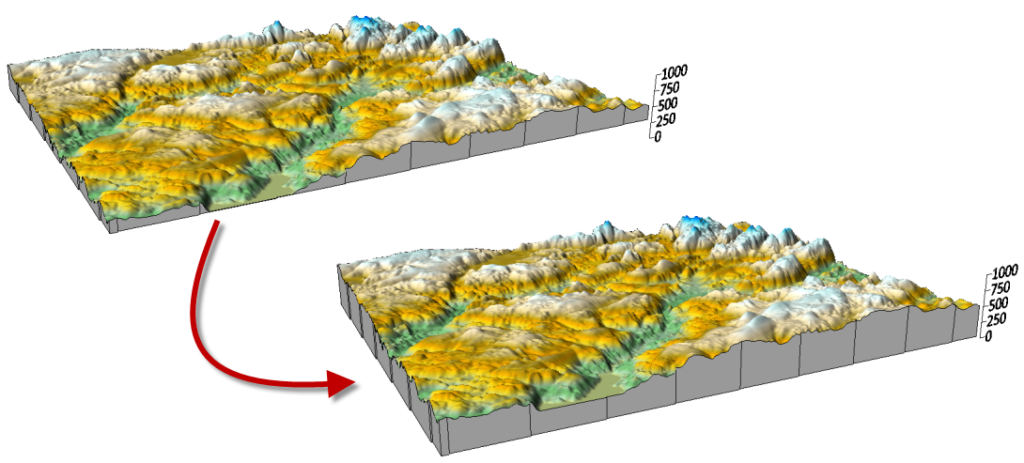 Digitize in 3D
Before this new release, you could digitize your XY coordinates in 2D maps. Many of you use this feature to create blanking data. You can now perform the same type of digitization of data in the 3D view. 3D digitization collects XY and Z coordinates. Although you can use this new feature in a variety of functions, one function could be to obtain the XYZ coordinates of specific spot locations on a surface or points on subsurface drillhole paths.
This new feature works well with our new drillhole map. For example, when viewed in 3D, you can digitize specific locations at depth on each drillhole (e.g. the top of a unit or stratigraphic layer, determined by your displayed drillhole data). You can then go back to the 2D plot view, grid the digitized XYZ data, and add a contour layer from grid file to the existing drillhole map. The new surface will also be displayed in the 3D view with the drillhole paths!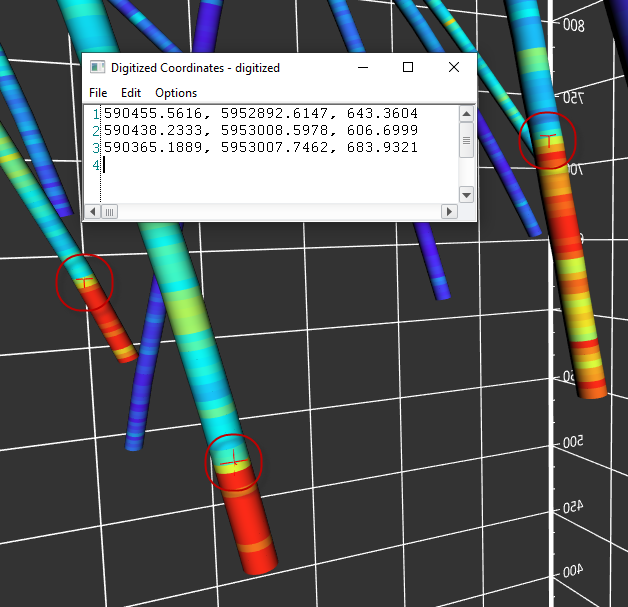 New Frames for Color Scale Bars and Map Scale Bars
We have added two important enhancements to the visual appeal and aesthetics of maps that you need to present to clients or peers. You can now add and customize a frame around color scale bars and map scale bars. You can set the margin between the frame and text in the scale bars and you can define its fill and line properties. This is very useful when overlaying the color or map scale bar on top of a filled map, such as an aerial photograph.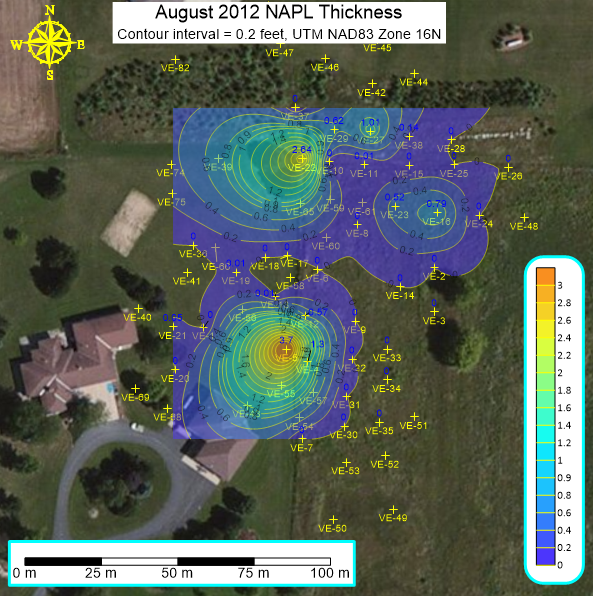 More Help with Color Scale Bars
We know that many of you often build maps that have several layers and thus have several color scale bars. A new enhancement makes it easy for you to identify which layer a color scale bar belongs to. In the Contents window, click on one of the color scales and the name of the layer it is linked to is displayed in the Properties window.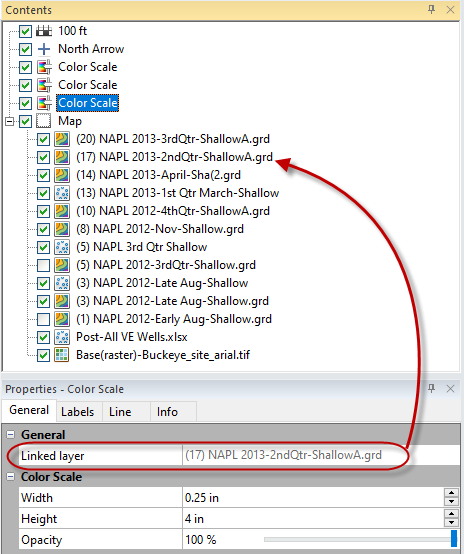 Manage Warning Messages and Warning Default Behavior
Because of Surfer's flexibility, the application warns you when changes you make to maps may create unintended consequences. For example, Surfer issues a warning when adding new layers to maps when the added layers have data outside the current map limits. You are asked if you would like to adjust the map limits to include all the data, or keep the limits as they are. These warnings give you the option of cancelling out of the change or accepting the change and continuing.
Some of you perform routine tasks that trigger these types of warnings repeatedly, always with the same response. To save you time and headache, we have made several of these warnings optional. You can either choose not to show the warnings in the future directly in the warning itself, or you can use the File | Options command and control whether to display the warnings or not, or specify the default action to take.

Save a Grid as a GeoTIFF
You could always export a map as an image TIFF, but now you can save a grid in GeoTIFF format, so that the Z values are saved to the TIFF file instead of colors for an image. Anywhere you can save a grid, you can select to save it in the TIFF Image as Grid format.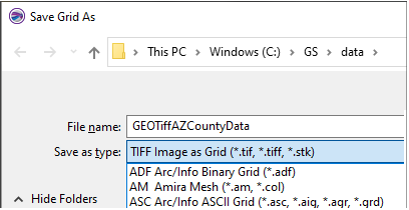 Enhancements to the Map Wizard
The Map Wizard has some new wizardry! We have added Point Cloud and Peaks and Depressions maps to the available map types you can create. These enhancements work the same way as creating other map types from the Map Wizard, simply select the Home | Wizard | Map Wizard command, select your data or grid file and click Next. Select the map types you want to create! Note that you can only select Point Cloud map type if you selected a LiDAR LAS or LAZ file in the previous step, and then selected to load it as a point cloud.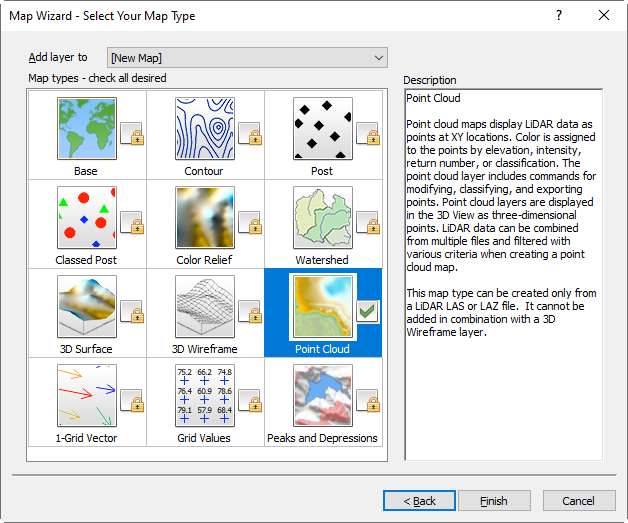 Quick access to Grid Info
We created a quick way to access commonly used grid information, by including this information on the Info property page for any grid-based layer. These new Info page contains information about a grid file itself, its XY geometry, and some Z statistical information.
The Info properties page is a quick way to see information for any grid in the plot window or the active grid in the Grid Editor. Simply click on a grid layer and select the Info properties page to view the information. You can even click the Copy button to copy and then paste this information into the plot window, or another application.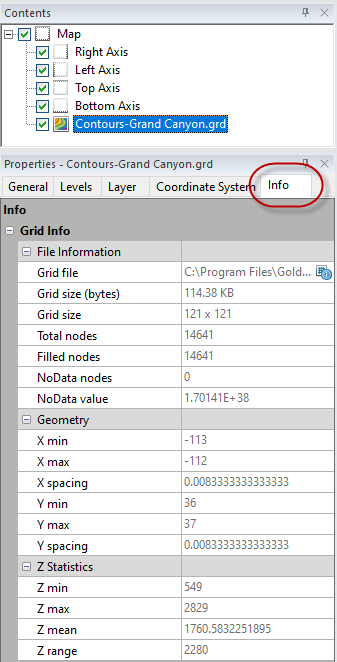 ---
Requisiti di sistema di Surfer
I requisiti di sistema di Surfer sono elencati di seguito.
Requisiti minimi:
Windows 7, 8 (excluding RT), 10 or higher
32-bit and 64-bit operation system support
1024×768 or higher monitor resolution with minimum 16-bit color depth
At least 500 MB free hard disk space
At least 512 MB RAM
Impostazioni ottimali:
Gridding, contouring, and color relief operations, all of which are heavily computational, are processor reliant and are multi-threaded. In Surfer, you will find a setting at File | Options | General | Max number of processors to use. It should be set to use all cores.
For gridding and contouring operations, CPU performance is important. The more cores the better.
When working consistently with very large data files, more RAM is important.
​Turning off auto recovery can help performance in some cases. It is OFF by default, but it can be enabled at File | Options | General | Save auto recovery information.