Eliminare l'incertezza del sottosuolo.
Strater visualizza i tuoi dati grezzi come pozzi e di trivellazione, elenchi di pozzi, mappe e sezioni trasversali.
Strater offre una flessibilità insuperabile nel design e nel layout.
L'intuitiva interfaccia utente point-and-click di Strater rende facile visualizzare rapidamente i dati del sottosuolo e creare rapporti professionali.
Adalta è Rivenditore Ufficiale e Importatore Diretto per l'Italia di Golden Strater. Richiesta quotazione…
---
A cosa serve Strater?
Visualizzare i dati
Eliminare l'incertezza del sottosuolo. Ottenete una maggiore comprensione e chiarezza trasformando i dati grezzi del sottosuolo in log di pozzo, modelli di foro e sezioni trasversali/profili comprensibili. Create facilmente relazioni geotecniche professionali che comunichino chiaramente le informazioni importanti con Strater.
Analizzare i dati
Ottenete risposte a tutte le vostre domande sul sottosuolo. Quando vengono visualizzati in Strater, i dati del sottosuolo diventano chiari e facili da capire. Le ampie funzionalità di Strater consentono di visualizzare e analizzare rapidamente aree altrimenti invisibili e di prendere decisioni in tutta tranquillità.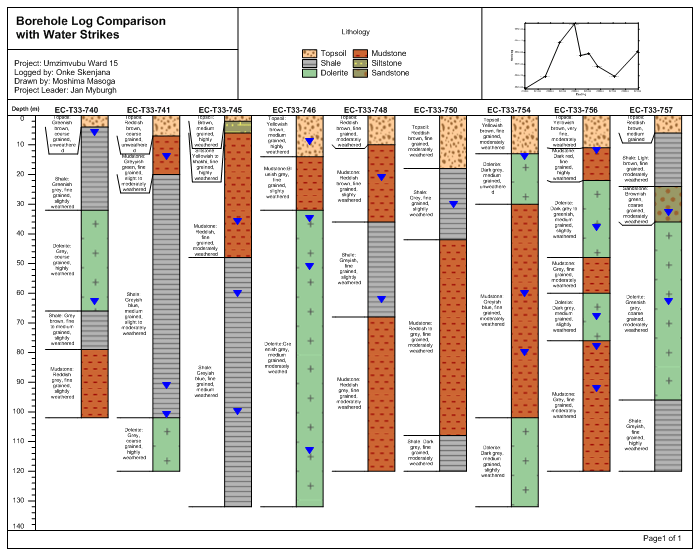 Comunicare i risultati
Trasformare i dati in profitto. Comunicare facilmente informazioni importanti a clienti, stakeholder e colleghi. Indipendentemente dalla complessità dei dati, le capacità di visualizzazione di Strater facilitano una comprensione completa e approfondita dei dati del sottosuolo.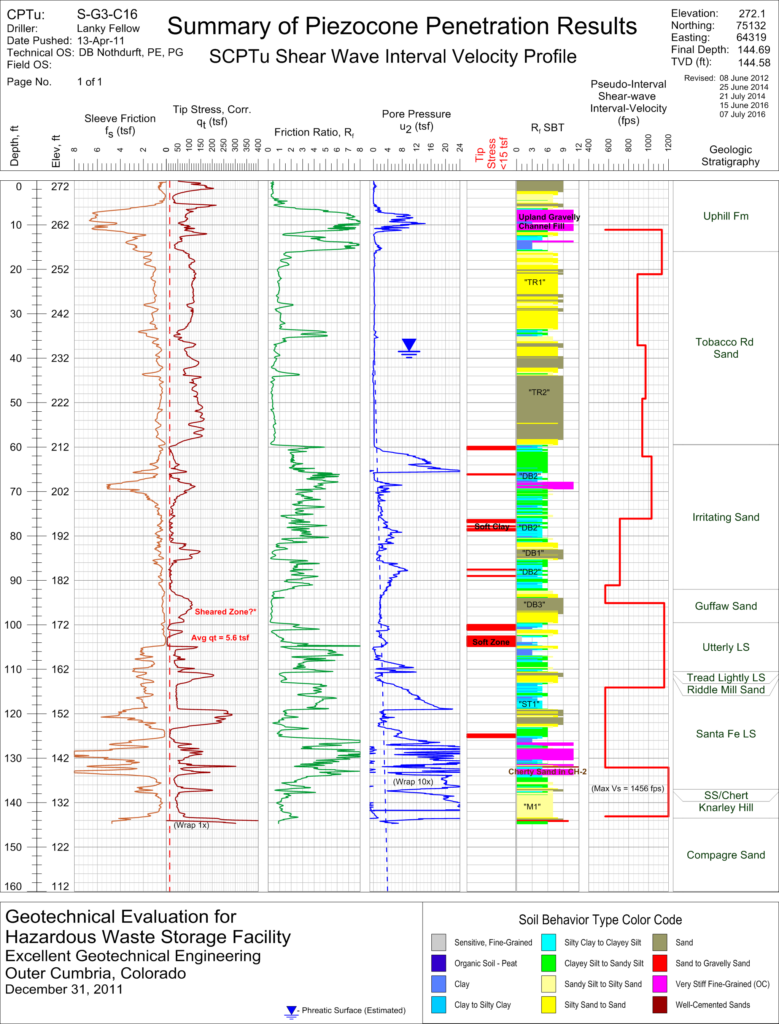 Soluzione affidabile
Strater è apprezzato da molti scienziati e ingegneri in tutto il mondo. Provate voi stessi Strater e scoprite perché molti altri si affidano a Strater per la visualizzazione dei loro dati.
Strater viene utilizzato regolarmente nei seguenti settori:
Education
Energy
Environmental
Exploration
Geophysical
Geotechnical
Geothermal
Government
Military
Mining
Mudlogging
Oil & gas
Utilities
Water Resources
And More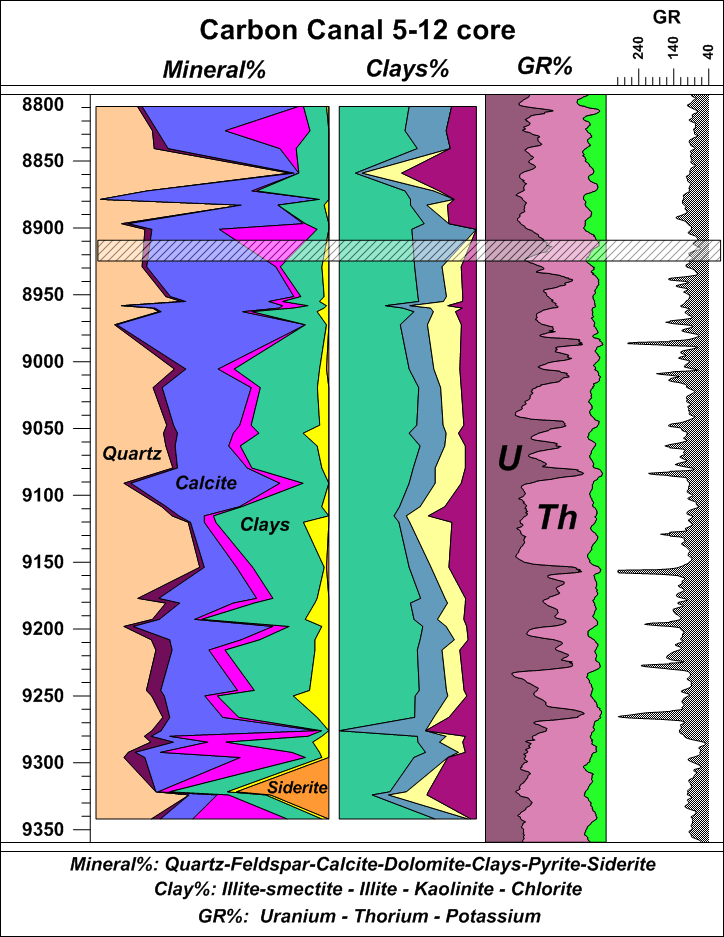 ---
Caratteristiche generali di Strater
Create Professional Well Logs and Borehole Models
Scoprite la profondità dei vostri dati. Strater trasforma i dati del sottosuolo in log di pozzo e modelli di foro comprensibili. Ottenete una migliore comprensione dei vostri dati in modo da poter prendere decisioni informate, ogni volta.
Strater Log Types
Depth
Line/Symbol
Crossplot
Function
Lithology
Zone Bar
Bar
Percentage
Post
Classed Post
Graphic
Complex Text
Well Construction
Raster
Graphic
Tadpole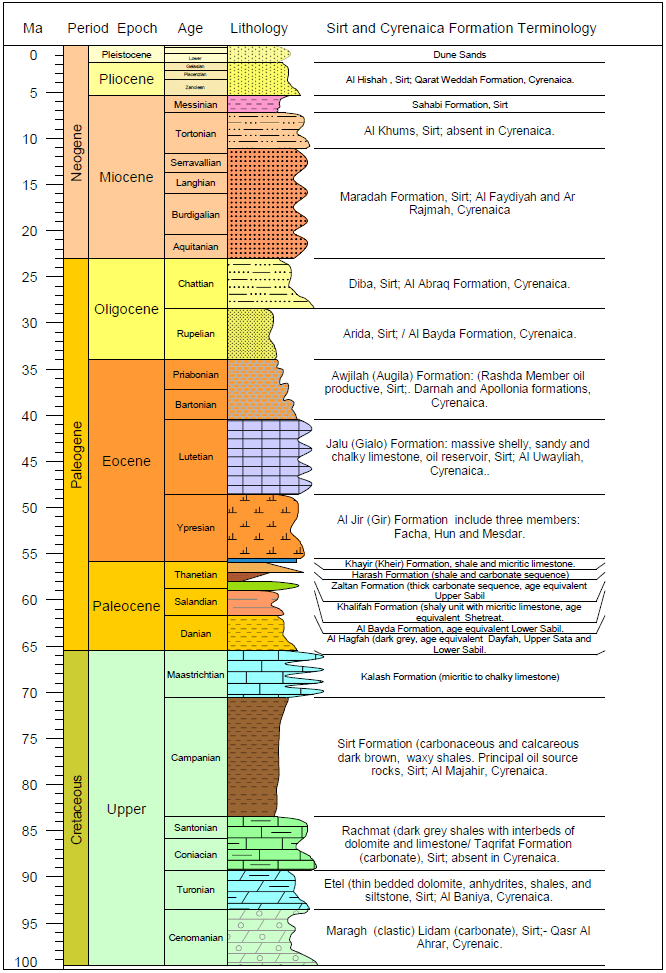 Subsurface Data Made Clear
Evaluate and display all aspects of geological data. Easily create cross sections from lithology/zone bar logs, line/symbol logs, or raster logs to better understand the details of your depth data. Maximize your understanding so you can make the best decisions, every time.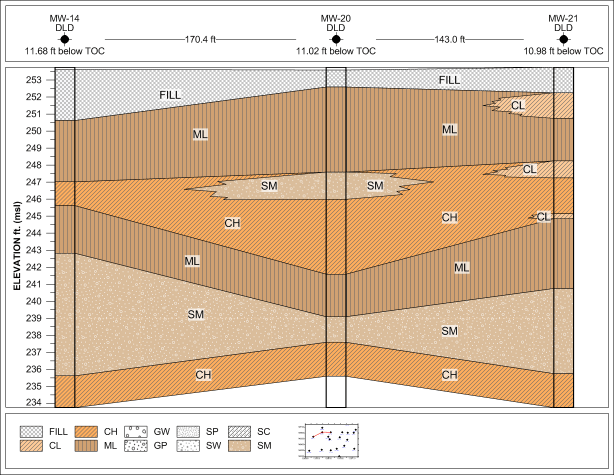 Enhance Your Geological Model
Represent your data at its best. Precisely display subsurface data with Strater's numerous customization options. Virtually every aspect of Strater's logs, models, and cross sections are customizable.
Strater Customization Options
Include titles, axes, scale bars, and legends
Apply pre-defined or custom fill patterns based on industry standards
Generate custom fill libraries to be shared with colleagues and reused across multiple projects
Include customized headers and footers
Draw text, polylines, polygons, symbols, and spline polylines
Utilize tools to align, overlay, or distribute logs as needed
Create standardized templates to create consistent reports
Strater Cross Section Customization Options
Add any type of log to an existing cross section
Display logs as deviated or vertical
Display water level(s) in the cross section
Add well headers to display borehole information, as well as distance between well tops or bottoms
Define and customize lithology/stratigraphy layers
Use schemes to quickly apply symbol, fill, and line properties and save them for use across multiple projects
Transform cross sections into 3D fence diagrams with the Voxler integration commands
Hang logs at the proper elevation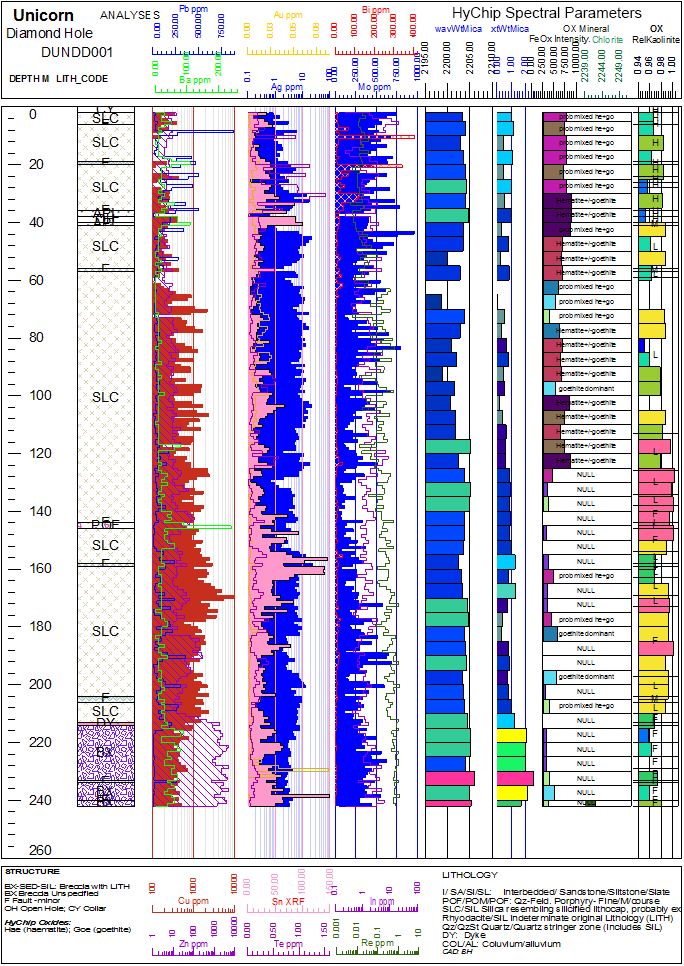 Top-Down View
Create top-down maps to view well log and borehole information in the correct geographic context.
Strater Map View Features
Insert map view into both borehole views and cross section views
Post well locations, add boundary information, and include image base maps
Show borehole deviation paths
Easily combine maps from various coordinate systems
Use schemes to quickly apply symbol, fill, and line properties and save them for use across multiple projects
Add labels from well data
Draw text, polylines, polygons, symbols, and spline polylines to create features and annotations
Include and edit axis ticks, labels, and grid lines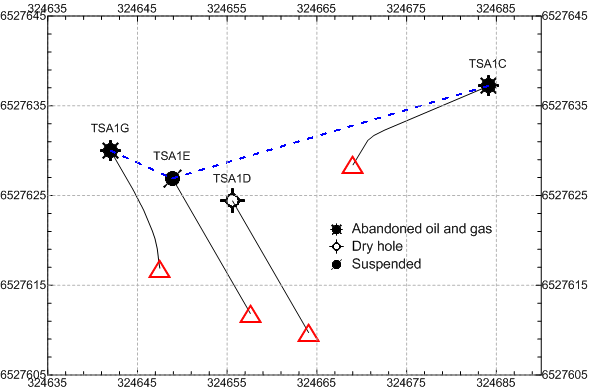 Streamlined Workflows
Increase productivity. Quickly create informative and useful models with Strater's intuitive user interface. Thereafter, easily view all project information with the dynamic graphical display where you can see boreholes, maps, and cross sections in a single project.
Strater User Interface Features
Single window to view, edit, and manipulate logs and models
Object manager to easily manage logs, cross section components, and map layers
Property manager for quick feature editing
View manager to customize the display of boreholes, maps, and cross sections
Table manager to view or edit raw data
Dock or float and hide or display all managers
Welcome dialog to get you started
Customize practically all aspects of the user interface to fit your needs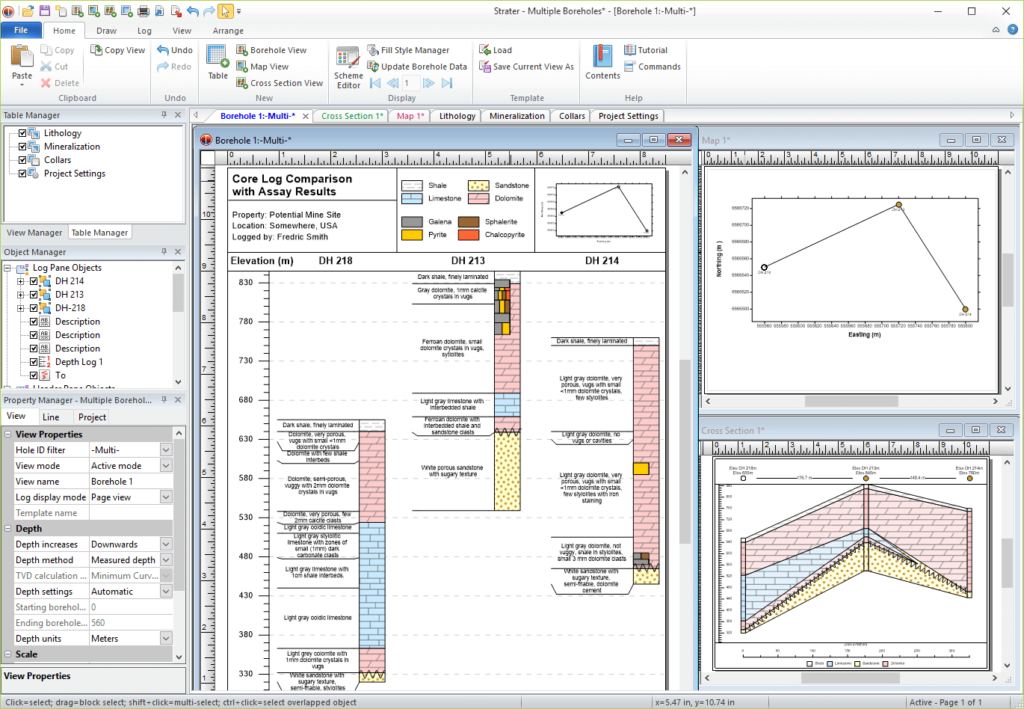 ---
Cosa c'è di nuovo in Strater?
L'ultima versione di Strater presenta diverse novità!
Le principali novità sono elencate di seguito.
A more complete list of the new features can be found here:
---
Requisiti di sistema di Strater
Con il rilascio di Strater 5.5 e le nuove opzioni di licenza, i requisiti di sistema di Strater sono cambiati.
The system requirements for Strater 5.5 and newer are:
Windows 7, 8 (excluding RT), 10 or higher
32-bit and 64-bit operation system support
1024 x 768 or higher monitor resolution with minimum 16-bit color depth
At least 500 MB free hard disk space
At least 512 MB RAM
The system requirements for Strater 5.4 and older are:
Windows XP SP2 or higher, Vista, 7, 8 (excluding RT), 10 or higher
32-bit and 64-bit operation system support
1024 x 768 or higher monitor resolution with minimum 16-bit color depth
At least 500 MB free hard disk space
At least 512 MB RAM